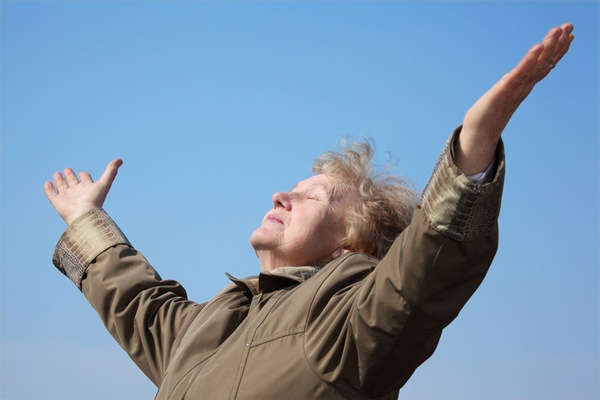 $1M Grant supports Program of All-Inclusive Care for the Elderly
Posted: 2 years, 1 month ago
FOR IMMEDIATE RELEASE:
Traverse City, MI – February 4, 2019– The Grand Traverse Pavilions Foundation (www.gtpavilions.org) has been awarded a $1 million grant from The Harry and Jeanette Weinberg Foundation. This capital grant will cover costs related to repurposing the former Grand Traverse County Health Department building located on North Garfield Road in Garfield Township for the proposed purpose of housing the new Program of All-Inclusive Care for the Elderly (PACE®) to serve a multi-county region of northern Michigan.
"The Harry and Jeanette Weinberg Foundation is known for its commitment to meeting the basic needs of vulnerable people and families experiencing poverty, with particular emphasis on older adults," says Kory Hansen, Administrator/CEO Grand Traverse Pavilions. "This phenomenal commitment will help finalize the renovations to the now aptly named 'The Harry and Jeanette Weinberg-PACE Center' and allow us to move toward the final approval process in bringing the PACE program to our region."
Programs of All-Inclusive Care for the Elderly serve individuals who are age 55 or older, certified by their state to need nursing home care, able to live safely in the community at the time of enrollment, while living in a defined PACE service area. PACE is a cost-effective, and often more acceptable, alternative to nursing home placement. The program is designed to meet the medical, social, nutritional and supportive service needs of aging adults. APACE program provides the entire continuum of medical care and supportive services to seniors with chronic care needs while maintaining their independence in their home for as long as possible. While typically serving Medicare and Medicaid eligible individuals, PACE aligns with the mission of the Grand Traverse Pavilions, the sponsoring organization for the local PACE program.
The Grand Traverse Pavilions Foundation has now generated over $3 million through the PACE Capital Campaign established to support funding of the building renovations and operational start-up costs. "In addition to The Harry and Jeanette Weinberg Foundation grant, we have had generous support from the community and many local families and foundations. The Grand Traverse Pavilions Foundation Board is to be commended, with more than $500,000 coming personally from the respective board members for this worthwhile project." said Deborah Allen, Executive Director of the Grand Traverse Pavilions Foundation. "This grant put us over our original goal, and will allow us to now focus on funding opportunities specific to the unique operational/start up during the census building period." The sustainability of PACE makes it unique to other community funding requests in that the PACE model is endorsed by the Centers of Medicare and Medicaid Services (CMS) with monthly capitated allocations provided to manage the care of this high risk population. There are now over 130 PACE programs operating in the United States serving more than 45,000 frail and elderly participants. The local PACE program anticipates once operational it will have the ability to serve more than 140 participants.
The goal is for PACE to open mid-year 2019. If you are in need of immediate services call the Area Agency on Aging at 800.442.1713. For more information on how you can support the efforts to bring PACE to northern Michigan, visit www.gtpavilions.org.
About Grand Traverse Pavilions
Grand Traverse Pavilions is the region's first and only nonprofit Continuum of Care. Providing services for more than 300 residents and 100 daily program participants, Grand Traverse Pavilions is a community of caring and innovation primarily for our region's low-income seniors, with Wellness Center programs for the entire community. Grand Traverse Pavilions is working to bring PACE, Program of All-inclusive Care for the Elderly to the northern Michigan region. A recipient of the Governor's Quality Care Award, The Pavilions is owned by Grand Traverse County and governed by the Grand Traverse County Department of Health and Human Services Board.
About Grand Traverse Pavilions Foundation
Established in 1997, The Foundation oversees the development and fundraising endeavors of The Grand Traverse Pavilions. Contributions to the Foundation are directed at those programs and services that are not funded by traditional reimbursement. Monies raised, for example, provide assistance for individuals on fixed incomes to access our varied multi-aged programs and services, including adult day and overnight respite, rehabilitation, assisted living, and long-term skilled nursing care.
About The Harry and Jeanette Weinberg Foundation
The Harry and Jeanette Weinberg Foundation, one of the largest private charitable foundations in the United States, is dedicated to meeting the basic needs of vulnerable people and families experiencing poverty. In 2019, the Foundation will provide approximately $125 million in grants to nonprofits that provide direct services in the areas of Housing, Health, Jobs, Education, and Community Services. The Foundation's priority communities include Baltimore, Chicago, Hawaii, Israel, New York City, Northeastern Pennsylvania, San Francisco, and Rural Communities (primarily surrounding other priority communities). The Foundation's trustees include Robert T. Kelly, Jr., Board Chair; Ambassador Fay Hartog-Levin (Ret.); Paula B. Pretlow; and Gordon Berlin. Rachel Garbow Monroe continues to serve as President and CEO. For more information, please visit www.hjweinbergfoundation.org.
###
Contact: Elizabeth Sonnabend
GTP Marketing Assistant Director
esonnabend@gtpavilions.org
1000 Pavilions Circle,
Traverse City, MI 49684
231.932.3018
Share on Facebook
---